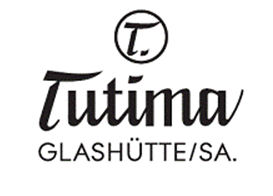 Click here to see Tutima watches at Right Time Watch Center
The history of the Tutima watch brand began in December 1926, when Dr. Ernst Kurtz founded the UROFA (Uhren-Rohwerke-Fabrik Glashütte AG) and UFAG (Uhrenfabrik Glashütte AG) companies in the watchmaking town of Glashütte in Saxony.
Post World War I, the watchmaking industry in Glashütte had come to a complete standstill. Under the leadership of Dr. Kurtz, Urofa was established to manufacture ébauches, one of its most famous calibers was 59 which is featured on page 14 of our catalog, while Ufag was formed to manufacture entire watches. In 1927, using the highest quality components, the first complete wristwatch from Glashütte emerged bearing the name Tutima Glashütte.
While in the last few decades Tutima has been operating near Bremen, just a few years ago it returned to its hometown of watchmaking par excellence.
On May 12th, 2011, after three years of preparatory work, Tutima celebrates the official resumption of manufacture operations with a very special masterpiece from its own production. Never before has a timepiece embodying such technical authenticity been created in Glashütte.